Newsletter January 2022
Webster Stanley
Middle School
In This Issue:
Progress Reports
WSMS Important Dates
MELT Program
WSMS Important Information
OASD Important Information
Quick Links
Contact
Webster Stanley Middle School
915 Hazel Street
Oshkosh, WI 54901
920-424-0442
920-424-7515 (Fax)
Principal: Kristi Levy
kristi.levy@oshkosh.k12.wi.us

School Day Schedule
The bell rings to enter the building at 8:11 am. Students must be in their seats by 8:19 am. If a student arrives at school 10 or more minutes late, a parent or guardian MUST call to excuse their child or it will be marked as an unexcused absence. The school day ends at 3:37 pm (1:26 pm on Early Release days).
No student should be on school grounds any earlier than 8:00 am (unless eating breakfast here, then arrival is 7:50 am) as there is NO SUPERVISION until 7:50 am for breakfast or 8:00 am outside.
All students must be off school grounds by 3:50 each day unless they are participating in after school sports or clubs or are enrolled with the MELT program. If your student is going to be late, absent or needs to leave early, please call 424-0442 ext 3402.

Be sure to check your student's fees in Infinite Campus.
Student fees will follow them all through their school career in Oshkosh Area School District and can make them ineligible for participation in some activities.
WSMS Yearbook Reminder!
Please submit your order on Infinite Campus by January 15, 2022. Cost is $15. Simply choose 'optional fees' then select 'yearbook.'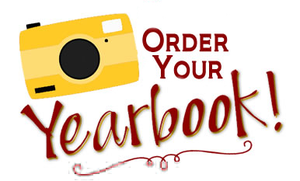 ​
From the School Counselor ~
Scheduling Information -School Year 2022-2023
It is the time of year where students will be scheduling for next school year in January. Specific course information will be shared with families the first week in January. Mrs. Wege will be meeting with 6th and 7th grade students in their Science and Social Studies classes where they will learn more about their elective course options and to help them input their choices in Infinite Campus.
6th grade - Science class
January 12 - elective course information shared with students
January 19 - students input elective choices in Infinite Campus
7th grade - Social Studies
January 10 - elective course information shared with students
January 18 - students input elective choices in Infinite Campus
8th grade - High School Scheduling
January 6 - Open House at North High School 6:00-7:30 PM
The evening will include scheduling information, meeting some of your high school teachers, and hearing about extra-curricular activities.
January 13 - Q & A session with North Counselors - 1st hour
Students will have an opportunity to ask any questions about scheduling, extra-curricular activities, Communities program
January 20 - students schedule with North Counselors/Mrs. Wege
If you have any questions, please contact Mrs. Wege, School Counselor at 424-0442 or cara.wege@oshkosh.k12.wi.us

Important Dates
Jan. 14th End of 1st Semester

Jan. 17th No School (Professional Development)





Early Release Days

School day ends at 1:26 PM on Early Release Days!
WSMS
MELT After School Program at Webster Stanley Middle School is now FREE to all students who would like to join. After school offers a variety of engaging activities, such as free snacks, academic support, physical activity, homework help and lessons throughout program time. If interested, please contact Megan Last at megan.last@oshkosh.k12.wi.us or at 920-410-3971.
Important WSMS Information
Important OASD Information